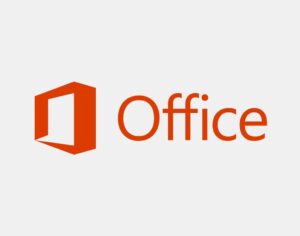 Microsoft Office to pakiet biurowy stworzony przez firmę Microsoft. W jego skład wchodzi kompletny zestaw narzędzi przeznaczony zarówno dla użytkowników domowych jak i wymagających firm:
– Word – edytor tekstu
– Excel – arkusz kalkulacyjny
– PowerPoint – narzędzia do tworzenia prezentacji
– OneNote – notatnik
– Outlook – rozbudowany klient poczty
– Access – aplikacja do obsługi baz danych
– Publisher – narzędzia dla DTP i tworzenia formularzy.
Microsoft Office to najpopularniejszy na świecie pakiet biurowy wykorzystywany przez użytkowników domowych, liczne instytucje, a także firmy każdej wielkości. Pakiet ten oferuje zestaw narzędzi, dzięki którym możliwe jest wykonanie niemalże każdego zadania związanego z dokumentami i powiązanymi z nimi danymi. Dodatkowymi jego atutami jest coraz lepsze wsparcie dla interfejsu dotykowego, a także integracja z chmurą internetową OneDrive oferowaną przez firmę Microsoft i pozwalająca na synchronizację dokumentów.